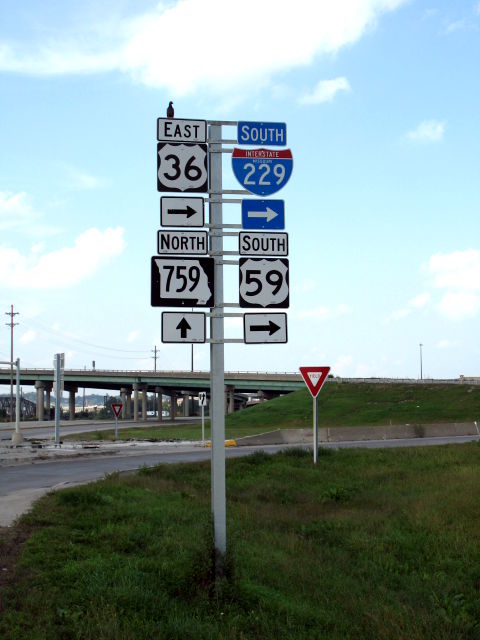 A tangle of ramps just south of downtown St. Joseph connect US 36, Interstate 229, Missouri 759, and US 59. US 59 and Missouri 759 never intersect directly.
Aside from the bird perched atop the cardinal marker for US 36, you may also notice the asymmetric way in which the markers have been mounted. This was probably done to make room for the wider Interstate marker, at a time when even three-digit Missouri state route markers were square. They're not always square any more, as you can see, but the brackets haven't been adjusted to reflect that situation.
This photo was taken on northbound Missouri 759 in September 2008.