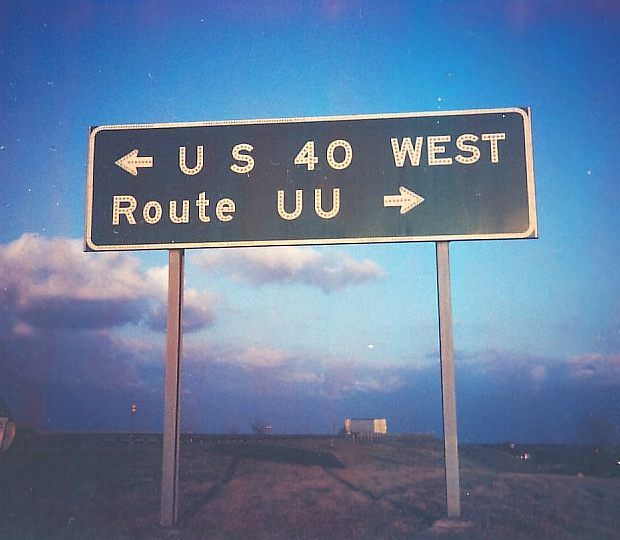 Photo courtesy of Michael Summa
This 1984 photo has just the right lighting to show the button reflectors for a directional sign at the US 40 exit from Interstate 70 west of Columbia, at a location also known as Midway.
US 40 is separated from Interstate 70 from Boonville to Midway. This point is also the eastern endpoint for Missouri route 240.