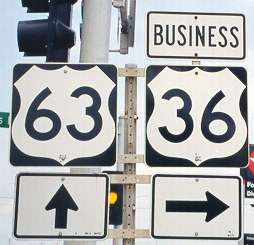 Here's a numerical palindrome, so to speak.
US 36 and US 63 intersect in Macon at a controlled-access diamond interchange, so there are no signs showing the shields for the two highways together unless you go a few hundred feet to the south to Business US 36.
The former route of US 36 is designated as a business route until it meets up with US 63. At that intersection, the two shields are displayed together.