Button Reflectors on California 163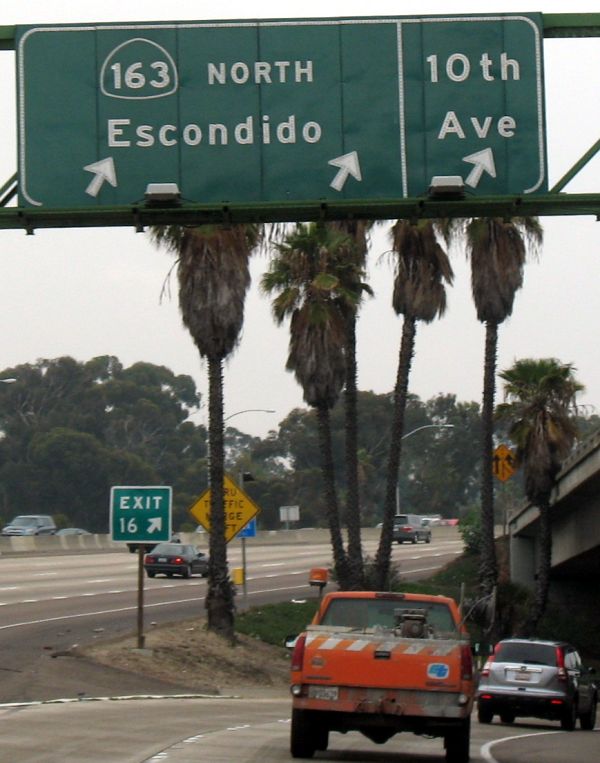 California's freeway signs with button reflectors are gradually disappearing, but plenty are still around. This close-up shows the sign for the exit from southbound Interstate 5 to the northbound California 163 freeway on the north side of downtown San Diego.
This is just one sign panel on a gantry that extends across the freeway.