One Freeway after Another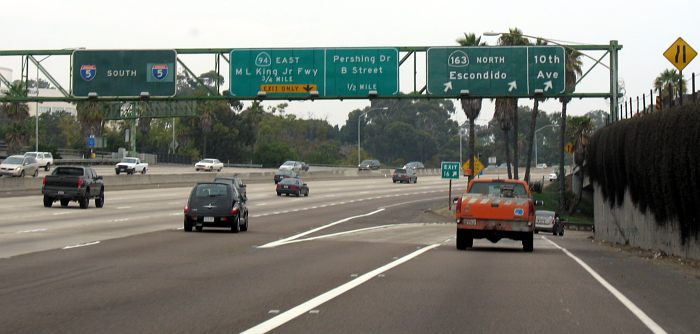 Less than a mile from this exit for the California 163 freeway from southbound Interstate 5 in San Diego comes another freeway, California 94. Highway 94 is named the Martin Luther King Freeway; Highway 163 is named the Cabrillo Freeway, but that name's not shown on this sign gantry.
The panel for California 163 and 10th Avenue uses button reflectors, shown more clearly in a close-up.