Time for Your Close-Up, Mr. Warren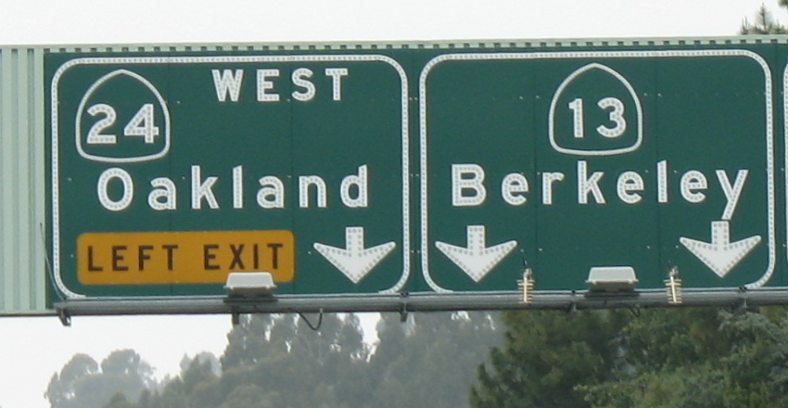 Here's a close-up of the button reflectors on a couple of the advance exit signs for California 24 on California 13, the Warren Freeway, in Oakland. This sign is part of a larger assembly over the freeway.
The freeway segment of California 13, whose northern terminus is near this sign, is named after former United States Chief Justice Earl Warren, who began his political career in Oakland as the Alameda County district attorney.