From 24 to 980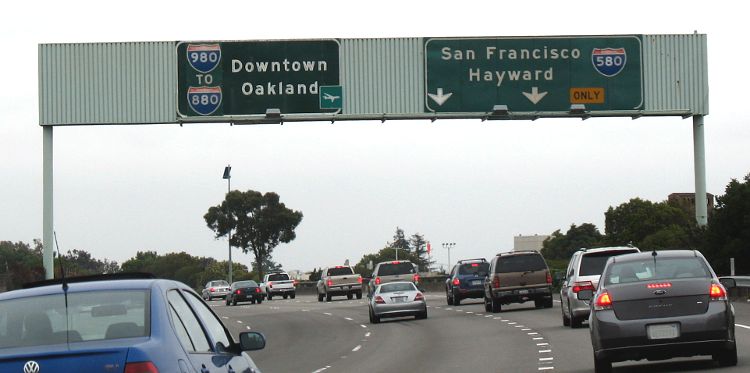 At the Interstate 580 interchange, California 24 becomes Interstate 980. Interstate 980 goes through downtown Oakland and ends at Interstate 880. The airplane symbol on the 980-to-880 sign indicates the route to take to the Oakland airport.
When this photo was taken on westbound/southbound Highway 24 in May 2009, button reflectors were still in use on most guide signs along the route in Oakland. You can see the reflectors more clearly in a close-up of the Interstate 980 sign.
Also note that, for all practical purposes, Interstate 980 and California 24 function as the same freeway through Oakland.