The Airport Isn't Downtown, Though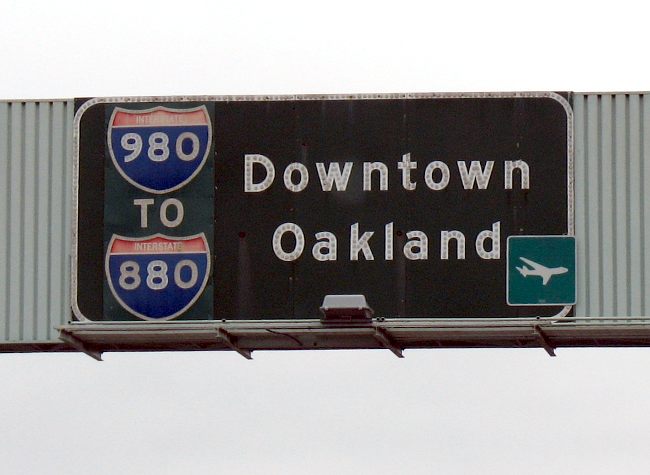 This sign marks the beginning (or the end, depending on your perspective) of Interstate 980 in Oakland. It's a short connector between Interstate 580 and Interstate 880 going through downtown. I-880 is also the route to the Oakland airport, as indicated by the airplane symbol retrofitted onto the sign.
This photo was taken in May 2009, showing the button reflectors still in use on for the lettering on the sign. This sign is part of a larger sign assembly at this end of the Interstate 580/Interstate 980/California 24 interchange. This sign also marks the end (or beginning!) of California 24. California 24 and Interstate 980 essentially function as the same freeway through Oakland.