San Francisco's Front Door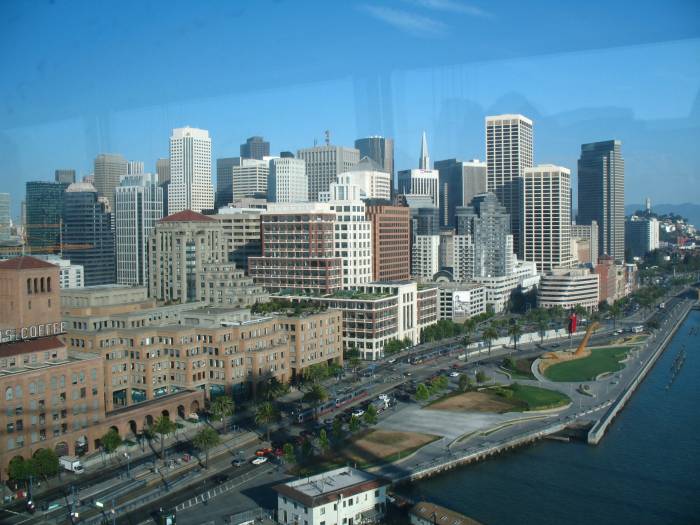 You could call this San Francisco's front door. This is the view you might see if you looked out your right-side windows coming across the Bay Bridge into San Francisco. The boulevard in the front of the photo is the Embarcadero, now one of the great urban boulevards.
This view was taken from a bus window as the bus was traveling west across the Bay Bridge, looking northwest. It shows many of the office buildings in downtown San Francisco.
The photo was taken at 8 am one day in July 2006. Hence the long shadows, including one from a suspension tower of the Bay Bridge projecting perpendicularly across the Embarcadero.
Other views of the Embarcadero: Down the boulevard to the Ferry Building | San Francisco Bay Bridge shadow | Showing the Embarcadero and a waterfront park