San Francisco's Embarcadero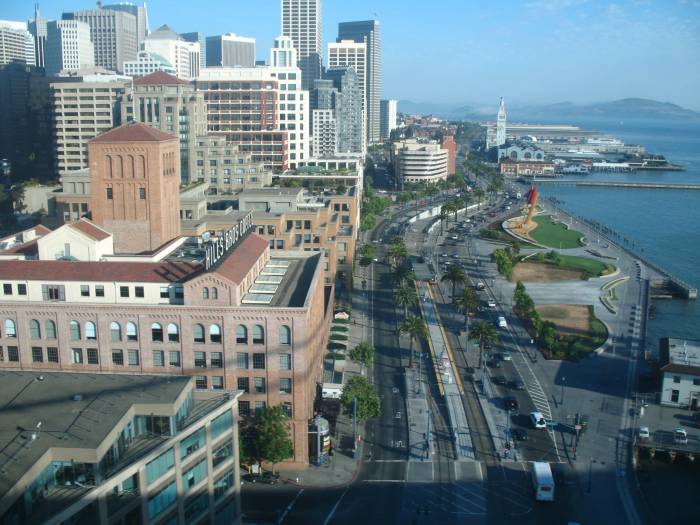 San Francisco's Embarcadero has been transformed in the last few years into a lively, scenic boulevard. This view, taken from a bus window as the bus was leaving the Bay Bridge, looks north from the bridge all the way to the Ferry Building (the short tower to the right of the Embarcadero, just beyond the S curve). It's a big improvement over the Embarcadero Freeway, an eyesore that was torn down after it was damaged in the 1989 Loma Prieta earthquake.
The photo was taken at 8 am one day in July 2006. Hence the long shadows, including one from a suspension tower of the Bay Bridge.
Other views of the Embarcadero: San Francisco Bay Bridge shadow | Showing the Embarcadero and a waterfront park | Showing the San Francisco skyline