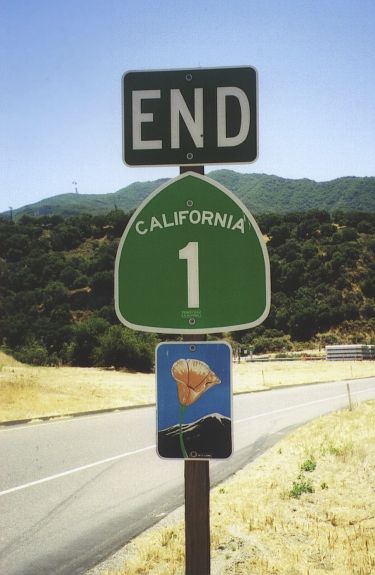 Where California 1 intersects US 101 in Santa Barbara County, the end of California 1 is marked. This marking represents the southern endpoint of the route that goes along much of California's coastline from Mendocino County southward.
But wait! California 1 begins again in Ventura County and continues through the Los Angeles metropolitan area, ending at Interstate 5 in Orange County. Thus there are really two distinct segments of California 1. They are not joined by a concurrent designation ("multiplex") along US 101.
Incidentally, the blue sign with the California poppy symbol indicates a scenic route designation.
This photograph was taken in July 2005.