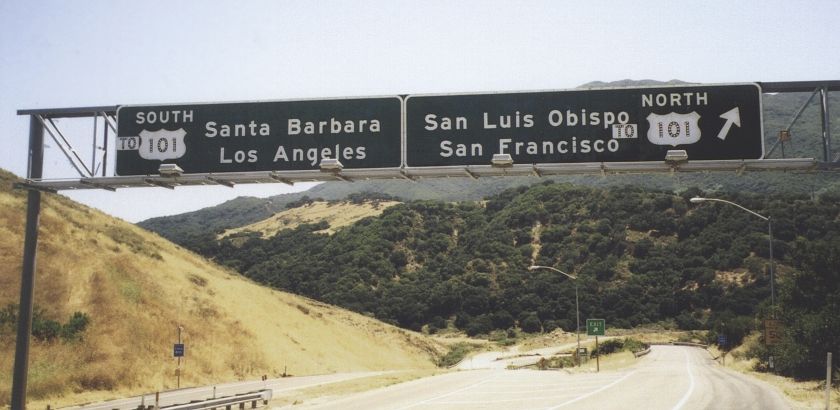 This overhead gantry provides a choice for traffic at the marked endpoint of California 1 in Santa Barbara County. It's a classic example of overhead signs with button reflectors that once were the standard in California and many other states.
The button reflectors are most clearly visible on the US 101 shields and on the unusual TO designators that are on these signs. I don't know why it was important to say SOUTH TO US 101 and NORTH TO US 101. Where else is this road going?
This photograph was taken in July 2005.