Button Reflector Close-Ups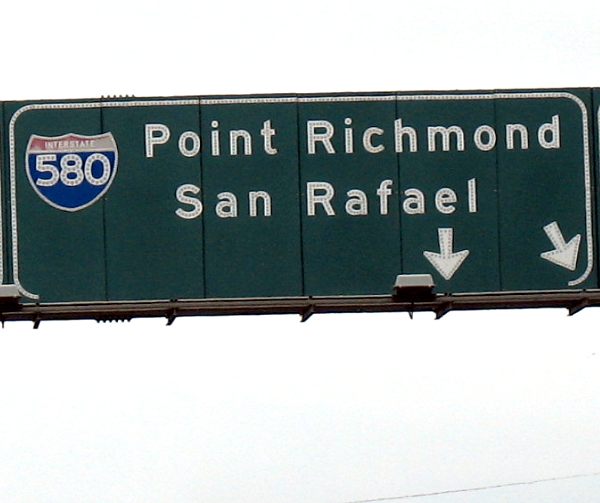 Here are a couple of close-ups of the exit signs for the advance sign assembly notifying drivers of the split of Interstates 80 and 580. When these photos were taken in May 2009, button reflectors were still in use. The signs are located in Berkeley but the split's actually in Albany.
The sign above is for Interstate 580. The sign below is for Interstate 80, which appears to be the primary route, though it's not marked specifically for through traffic. A photo of the entire sign assembly shows these signs in context, as well as exit signs for streets in Berkeley and Albany.