For Charleston Road, Even If Mistaken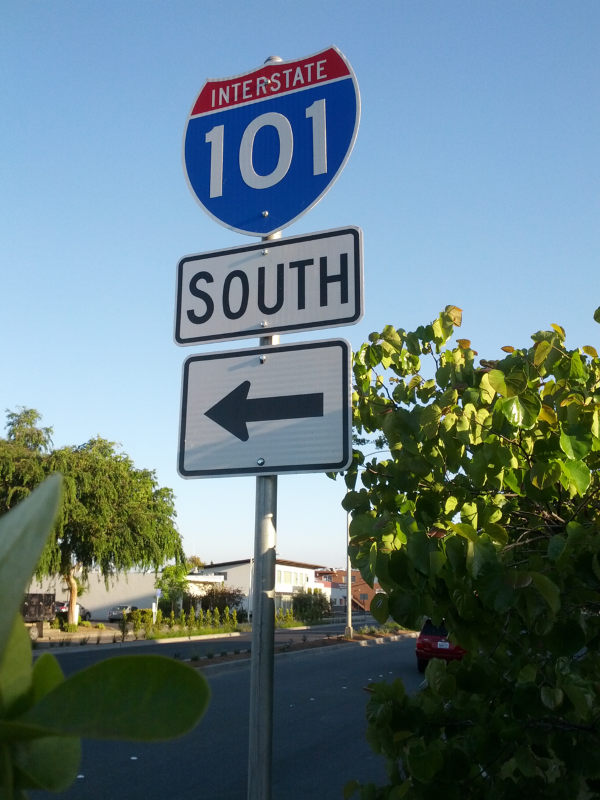 This is a close-up of the "Interstate 101" goof on San Antonio Road in Palo Alto, photographed in May 2013. This assembly, at the intersection with Charleston Road, was about a mile south of the actual freeway entrance for US 101 southbound from Charleston Road. The other nearby entrances are from San Antonio Road.
The contribution of this photo by an anonymous donor is gratefully acknowledged and appreciated.