Wishful Thinking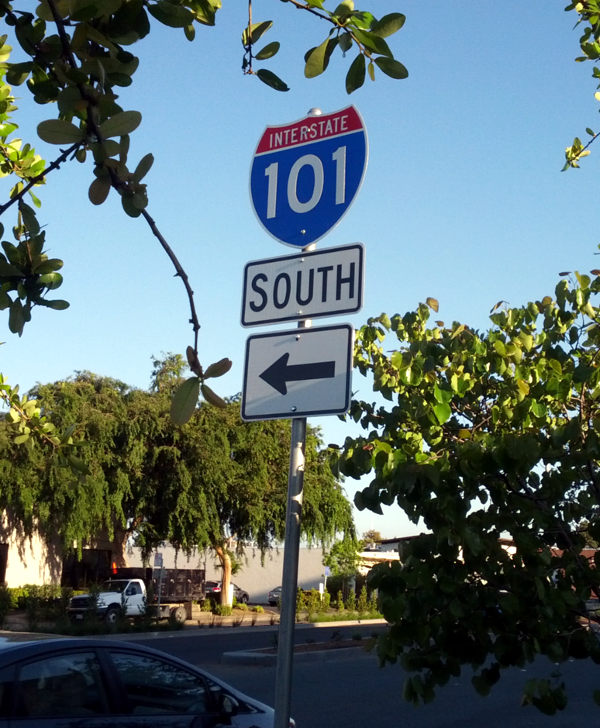 Once in a while a sign goof for US 101 in the San Francisco Bay Area shows up, and this one from May 2013 was quite notable. It was at the intersection of San Antonio and Charleston Roads, indicating that southbound US 101 traffic would have to take the freeway entrance at Charleston Road, since the only US 101 entrance from northbound San Antonio Road is for northbound US 101. The entrances are about a mile away from this intersection.
All of that said, this probably wasn't a Caltrans creation. There's no state name on the Interstate shield, and the "South" banner and arrow marker are black on white, the wrong color combination for Interstate highways, though correct for US routes. The "Mr. Roadshow" column in the San Jose Mercury News indicated on May 8 that the marker on the assembly would be replaced with the correct US black-on-white shield.
A close-up of the marker at a more straightforward angle is here. The contribution of this photo by an anonymous donor is gratefully acknowledged and appreciated.