Leaving the Parking Garage in San Luis Obispo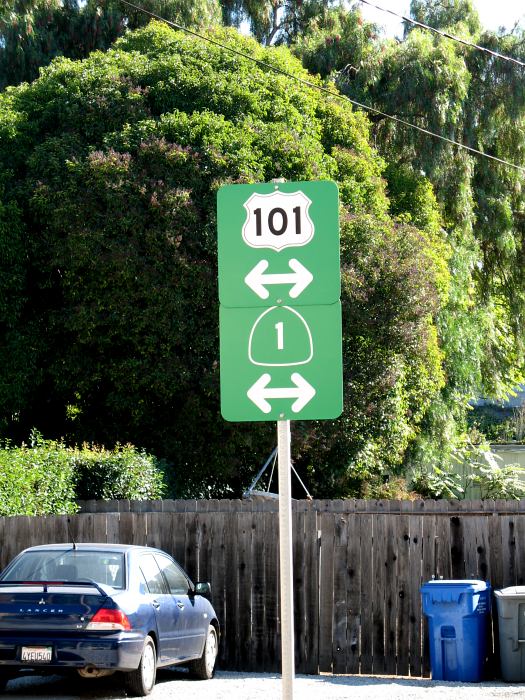 When leaving the downtown parking garage in San Luis Obispo, you see signs pointing the way back to California 1 and US 101, the two main routes through the Central Coast city. This sign was photographed on in November 2006.
These signs replaced signs with less prominent arrows in the downtown area.