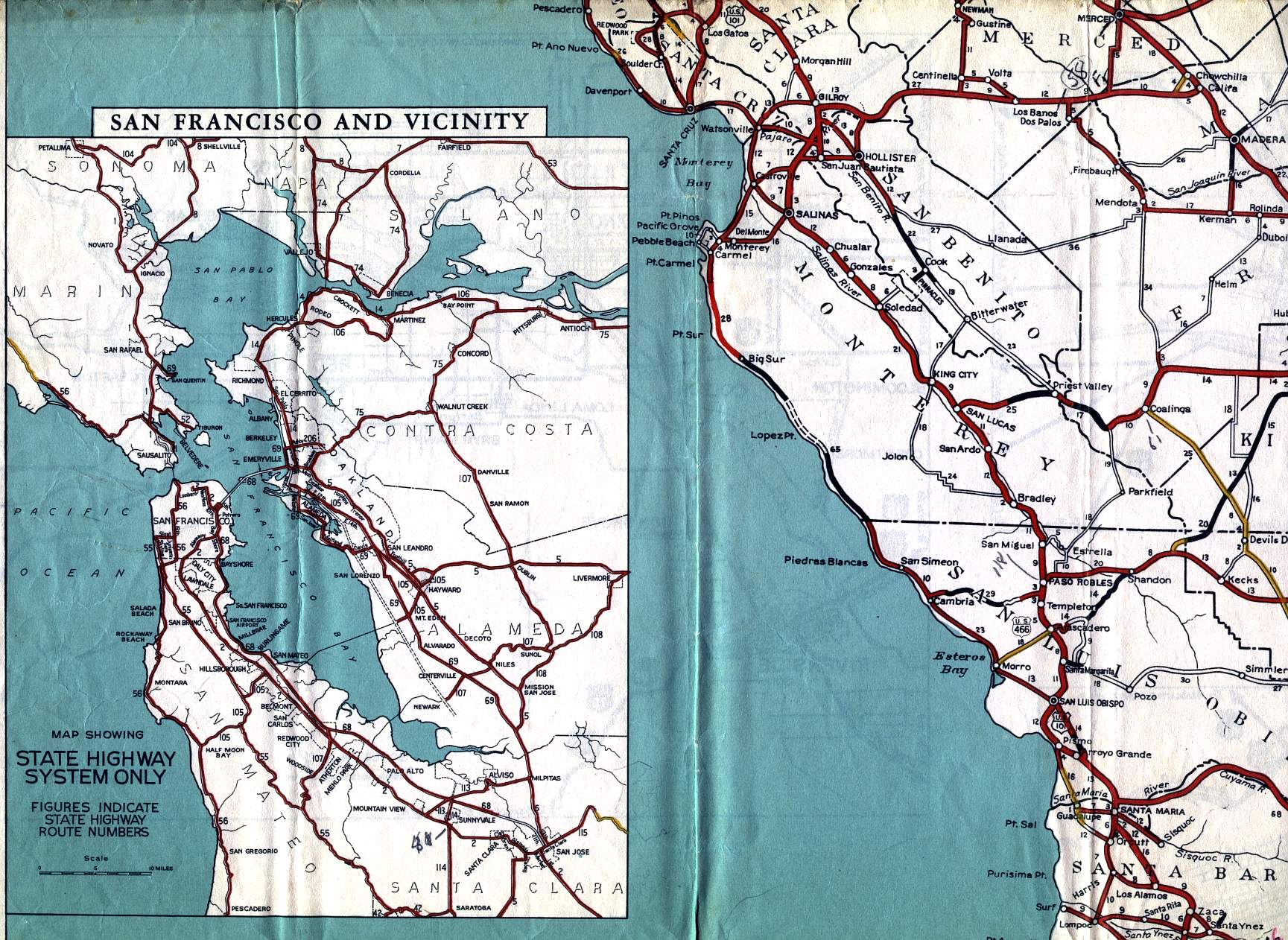 This section of the 1936 official California highway map is an inset map of the state highways in the San Francisco Bay area. Another inset for the Bay Area, in black and white with more street level detail but showing only US highways, is on the back side of the map.
Daniel Faigin has pointed out that the state highway designations on this inset map were probably legislative route numbers, which were not reflected in the actual state route numbers that were used to mark the roads.
A portion of the main map can also be seen in this section, including Monterey and San Benito counties.