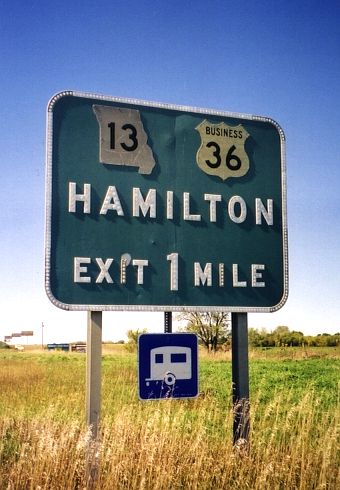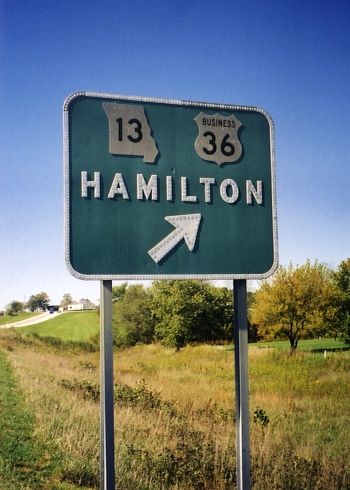 On the US 36 expressway in northern Missouri, some long-lasting button-copy signs announce the Missouri 13 exit for the Caldwell County seat of Hamilton.
Also note the Business legend within the US 36 shield, similar to a sign on US 65 at Missouri 6 in Trenton. The Trenton sign was erected in 1973; this sign appears to be older. In addition, the letters are all in upper case, a rare find indeed.
On the exit signs, Business 36 is shown only for westbound traffic. There are similar signs for eastbound traffic which only show the Missouri 13 shield.
These photos were taken in October 2003.