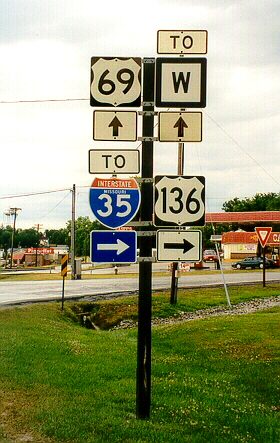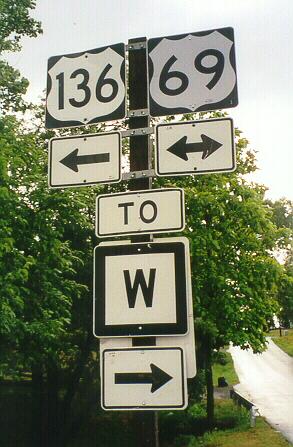 Plenty of highways go through Bethany. But what's missing from these sign assemblies, other than Spur 69, is Missouri 13, whose northern endpoint is in Bethany.
Also note how Missouri squeezes in three digits on a square US marker for US 136. These markers will gradually disappear with the Missouri Department of Transportation's adoption of wider markers, as can be seen east of Bethany.
These photos were taken in July 2002, shortly after severe thunderstorms had moved through northern Missouri.