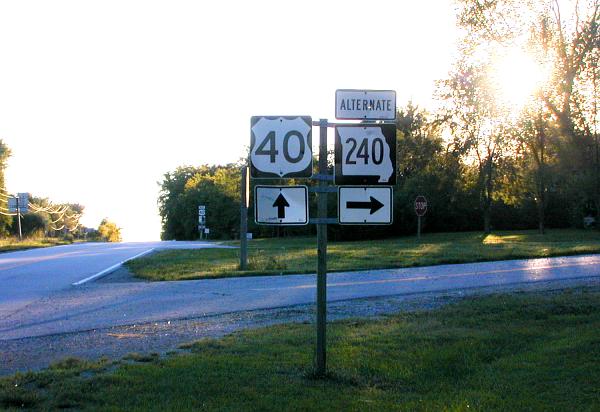 Photo courtesy of Curtis Bohl (taken October 2003)
When Alternate US 71 was decommissioned in southwest Missouri in 1998, it was a common belief that no "alternate" routes remained in Missouri.
Curtis Bohl has found one that's still extant in 2003. Alternate Missouri 240 represents the west leg of a "Y" intersection at US 40 in Howard County three miles northwest of Rocheport. Missouri 240 goes along the east leg of the "Y".
How did this alternate route survive? Perhaps it's because the Spur designation, which might be used in a situation such as this, is already in use just a couple of miles east of this location for Spur 240 into Rocheport.