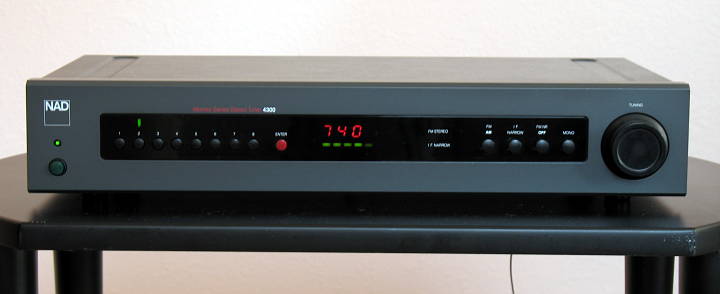 The Pioneer Radio Site has moved to a new web site.
Richie Kennedy offered to take over maintenance of the Pioneer Radio History Site at route56.com. I've taken Richie up on his offer. The new URL is http://www.route56.com/radio. Please update your bookmarks and links to reflect the new location. Thanks to Richie for taking over!
By the way...
Shown in this photograph is an NAD 4300 AM/FM tuner, set for listening to KCBS (740 kHz) in San Francisco. KCBS is the descendent of KQW, which is believed to be the world's first radio station.


Mark Roberts
Oakland, California
E-mail: Please see the
Contact Information
page.