This map, contributed by David Herman, was apparently the last planning map created for the proposed North-South Distributor Freeway. The freeway, which was designated Missouri 755, would have gone around the west side of downtown St. Louis to connect Interstate 44, US 40, and Interstate 70.
The freeway was never built. There was considerable opposition to the freeway from residents of Lafayette Square, near the proposed freeway north of Interstate 44. The project was halted in 1979.
Some of the ramps between 21st and 22nd Streets at US 40 were built. There have been plans to incorporate those ramps into a proposed 22nd Street Parkway. However, due to a shortage of funds, the city of St. Louis indefinitely postponed those plans in 2003.
Note that the map below is oriented with South being on top. The scan was made sideways. Thus, on the map, downtown St. Louis is to the left of the freeway. Interstate 44 is at the top, US 40 is not far below it, and Interstate 70 is at the bottom of the map.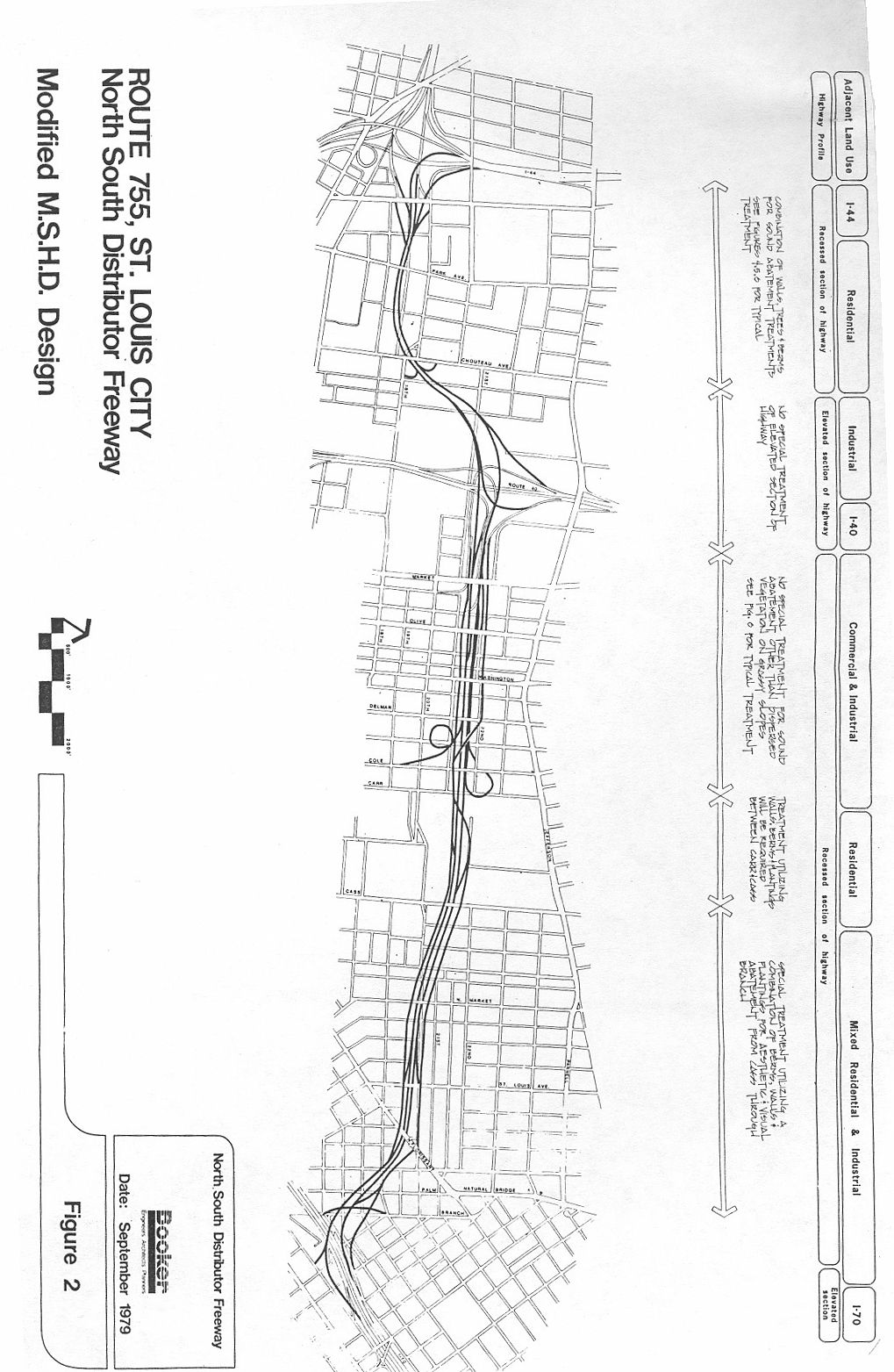 Map scan courtesy of David Herman
Thanks to David Herman for contributing this little-known story of St. Louis highway history!
Note: Some additional information on this page was obtained through my own research. Please bring any factual errors to my attention at the e-mail address below.


Mark Roberts
Oakland, California
E-mail: Please see the
Contact Information
page.