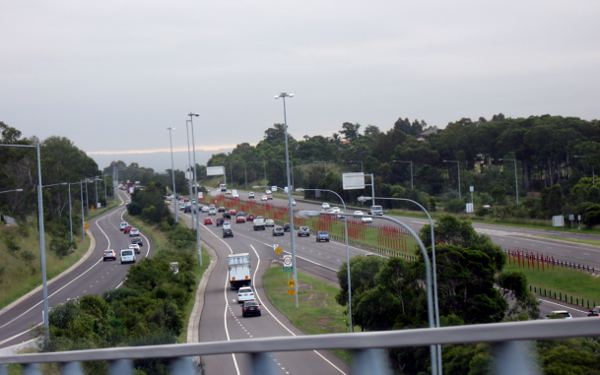 This section of the site features a narrative of my trip to Australia in March and April 2009, written from a "roadgeek" perspective.
At left, you see Highway 4 (a freeway) westbound as it crosses over the M7 motorway (a tollway) in the western suburbs of Sydney.
I traveled to Sydney, the coast of New South Wales north of Sydney, the Blue Mountains west of Sydney, Perth and Albany in Western Australia, and, to wrap up the trip, Melbourne, the capital of Victoria. The narrative is divided into three parts: approximately one per state!
Below is an exit from the M7 motorway. Many exit signs are American-style in appearance (except for the left-pointing arrow) just like this one; still others use a European-style cutout style. Also notice the toll gate on the exit ramp: the M7 uses only electronic toll booths: there are no toll takers. Travelers without an electronic pass have to call a local number to make other arrangements for payment.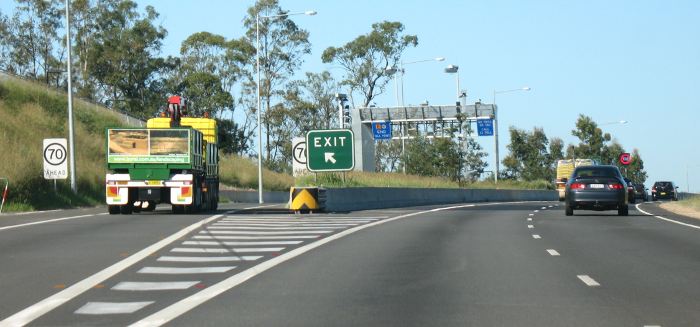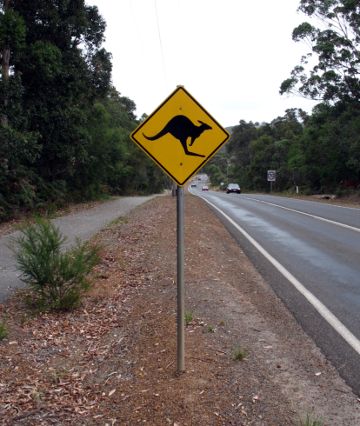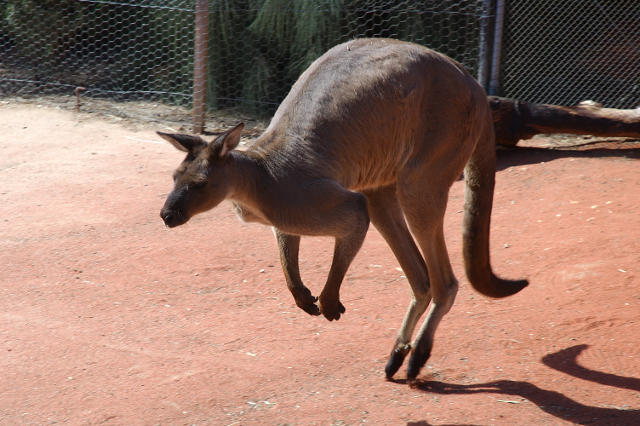 On the left is the obligatory kangaroo photo. This sign was on Frenchman Bay Road west of Albany, Western Australia. At right is the obligatory kangaroo photo. This one's at the Melbourne Zoo.
Proceed to the beginning of the story....


Mark Roberts
Oakland, California
E-mail: Please see the
Contact Information
page.