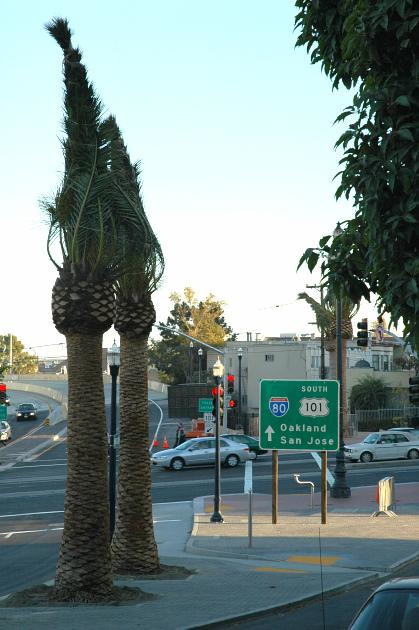 In San Francisco, the new Octavia Boulevard opened September 9 and 10, 2005, bringing an end to years of controversy and discussion after the Central Freeway was damaged in the 1989 Loma Prieta Earthquake.
The Central Skyway from Mission Street northward was torn down and replaced by a new skyway and freeway entrance ending at Market Street (left). From Market, a boulevard with side service roads extends three blocks northward. The final block consists of just the side roads, making room for a new park known as Hayes Green.
This page features photos of the new boulevard and the new US 101 skyway, taken by an anonymous contributor just two weeks after the new route opened to traffic.
Photos
Related Link


Mark Roberts
Oakland, California
E-mail: Please see the
Contact Information
page.